Corfu Holiday Palace is a five-star hotel located in Corfu, Greece. It is one of the most historic and emblematic hotels of the island, at a location that provides straight views to the famous landmarks, Mouse Island or Pontikonisi and the Monastery of the Virgin Mary of Vlacherna.
Lively, colorful images were paired with travel-relevant and fresh copy to express the Greek summer essence and holiday experience. In 6 months our team updated Corfu Holiday Palace's Instagram and Facebook accounts, as well as the official website, and expanded the brand's social presence. I provided creative direction to increase brand awareness and engage the audience, by

 

researching and keeping up with social trends, developing creative social media strategies, capturing and editing photos and videos, copywriting, organizing social media calendars, and utilizing marketing analytics tools to monitor and track online presence and customer engagement.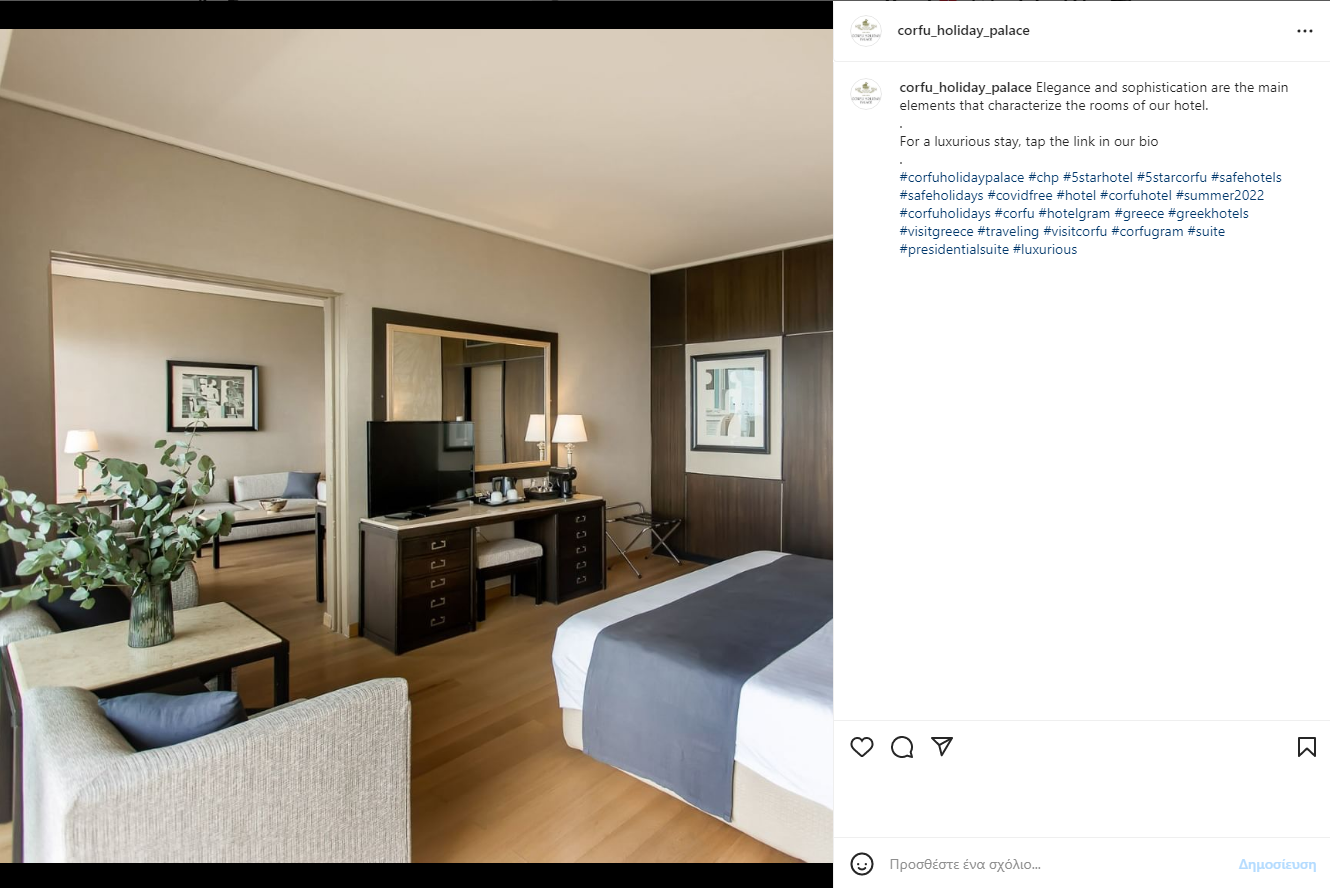 Graphic Designs created for posts and campaigns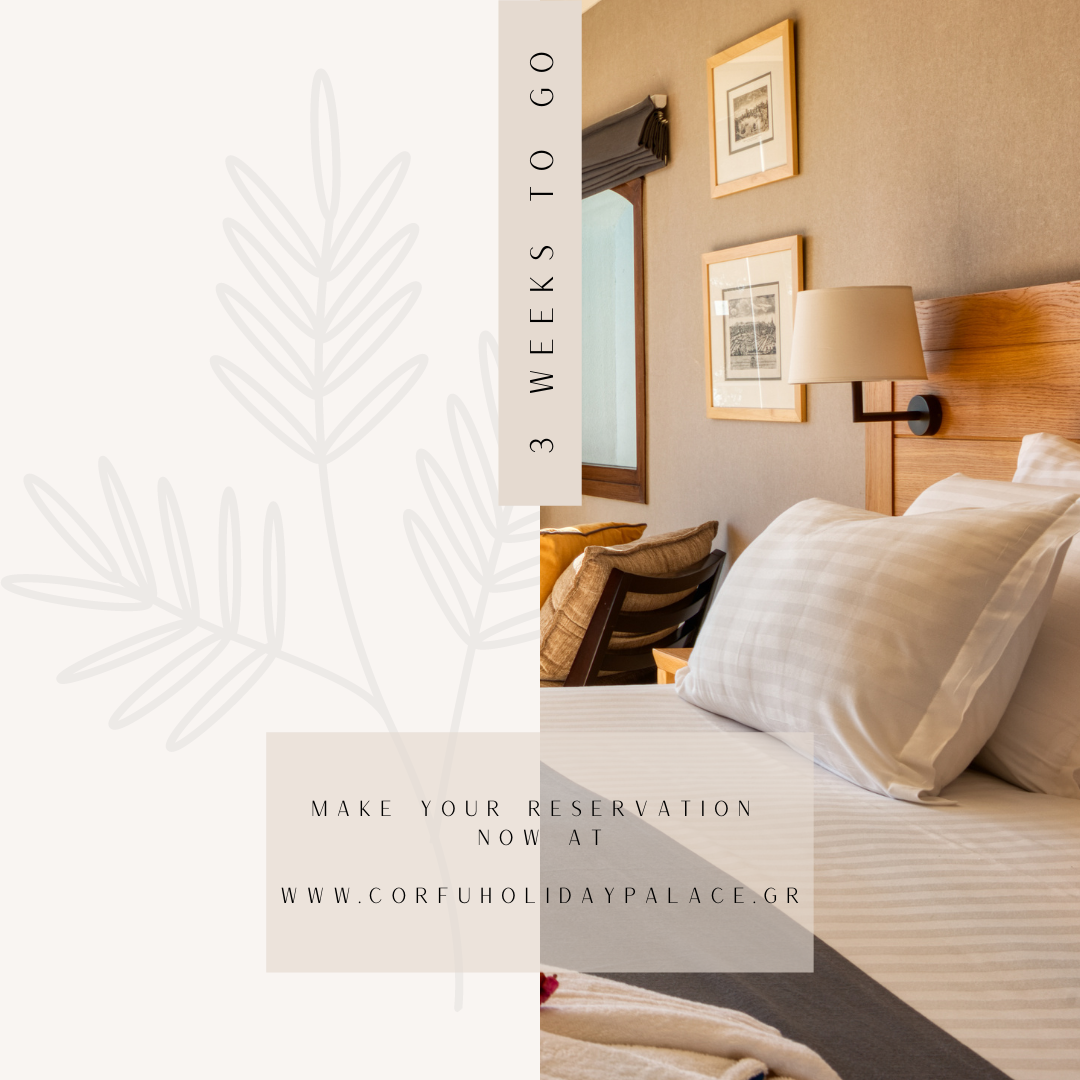 Say Hello to the new Month